Clutch Recognizes Progressive IT Solutions as the 2021 Top IT Services Company in Dallas
Cybersecurity is something everyone agrees is a must-have, but don't know how to start. This is where we step in for many of our clients. We've been doing this for about 14 years and got pretty good at it.
Our proof is our recent achievement of being named as the Clutch Top IT Services Company in Dallas for the year 2021.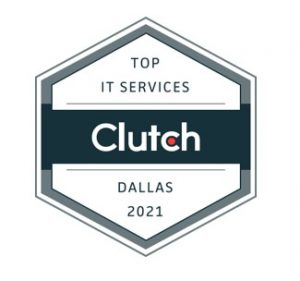 Clutch is an online reviews and ratings platform that uses a unique verification process to determine whether or not the information sent to them comes from legitimate sources. They use the data they collect to conduct market research that determines the top performing companies in every industry from around the world.
After months of verifying and studying various reviews like the one below, Clutch's 2021 research says that our clients think we are the best at what we do.
This is an important milestone in our company's history as it's probably the first award we won that came directly from our clients. It's enough for our CEO to issue this comment when we received confirmation from Clutch about the news.
"We are extremely grateful to be recognized as one of the top cybersecurity & IT firms in Texas. A huge thank you to our clients and employees who made this possible!" - Mario DiMarcantonio, CEO of Progressive IT Solutions.
Progressive IT Solutions has been a player in the Texas digital industry since 2007. There's no team more experienced and you should give us a call for every one of your cybersecurity needs.