Security is paramount in business. You need to take care of your data and IT like your business depends on it — because it does!
Here at Progressive IT Solutions, we provide state-of-the-art cybersecurity solutions to help our clients stay at ease and stay protected. Located in the heart of Dallas, Texas, our team offers cybersecurity, managed IT solutions, network assessments, and so much more. Because of our expertise, we gained recognition from an esteemed industry resource, Clutch.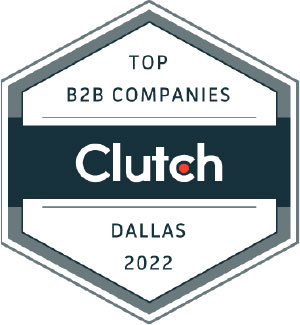 We are so excited to share this wonderful news with all of you. According to Clutch's recent press release, Progressive IT Solutions makes it on their list of the top-performing companies in Dallas' cybersecurity scene this 2022!
"We are truly honored and humbled to receive the Clutch US Award! Thank you!" — Chief Executive Officer of Progressive IT Solutions
To give this award clearer context, Clutch is an independent B2B review and rating website designed to allow browsers to know more about the right service providers. The annual Clutch Leaders Awards celebrate the finest service providers that fulfilled their extensive research evaluation. Factors taken into consideration include client testimonials, portfolio, and brand reputation.
This recognition reflects the incredible level of trust our clients have. We are incredibly grateful for all the love and support of our clients. Progressive IT Solutions is proud to be a five-star partner and a Clutch 2022 Leader!
Work with the best IT team in town! Don't hesitate to drop us a line and let's get to know each other. The Progressive IT Solutions team is excited to hear from you.