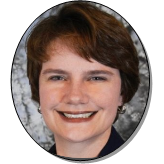 I know I am Working With Professionals
I run a small company, so must be aware of costs.  I love working with Progressive IT Solutions because it allows me to have access to expert IT support as-needed, which is very cost effective for me.   When I work with them, I know I am working with professionals.
Progressive IT Solutions is a lot more responsive than many IT companies.  I know I can trust them, and that's important.  They never let me down when I need help.
CEO
COEQUAL Network
Allen, Texas