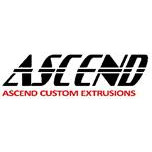 Professional Work & Good People.
As a one-person IT department, I appreciate having Progressive IT Solutions on my side to help support our office.  There is always a quick resolution to our issues and projects are completed on-time and done right the first time.  It's nice to have them available to explain difficult IT issues in plain, simple terms.  Also, I can call or text our dedicated technicians anytime and always get a prompt reply.
While they aren't the least expensive in town, you get the quality results you pay for and only pay for what you need.  We feel confident knowing that we have a valuable resource on hand and ready to help when needed for any issues large or small.  The bottom line: They are professional, do quality work, and are good people to have as an extension of our company.
IT & Engineering Support
Ascend Custom Extrusions
Wylie, Texas