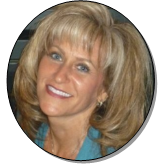 We Finally Found An IT Company We Can Rely On!
We have worked with Progressive IT Solutions since 2014, and after going through several other IT service providers, we believe that we have finally found an IT company that we can rely on!  They are very responsive and great at making sure that our systems are protected, secure and reliable.
They provide a wide range of services and do a great job at completely supporting all our systems.  Progressive IT Solutions has stepped in on several occasions to rescue us from emergencies, no matter when they happened. Evenings, weekends, holidays or whenever.
If you have become frustrated trying to find a reliable IT provider, give Progressive IT Solutions a try.  You won't be disappointed.
Controller
Meritax Property Tax Consultants
Dallas, Texas